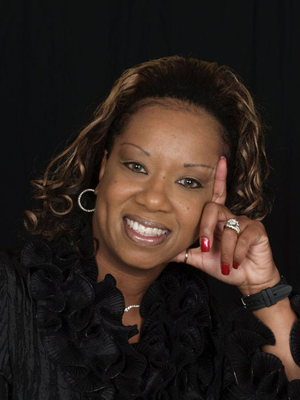 First Lady Connie J. Neal
---
Connie J. Neal was born the second child to Pastor Ruben M. and Lillie M Simpson of LaGrange, Georgia.  Lady Neal , is the wife of  Tracy W. Neal,  Pastor of the Leverette Hill Baptist Church in Warm Springs, Ga. where she serves  with her husband.
Lady Neal is a graduate of the following theological schools: American Baptist Bible Theological Seminary, Twin States Extension in West Point, GA, and Springfield School of Theology in Hogansville, Ga.  She has an Certificate in Christain Training and a Bachelor of Theology in Religious Education.
Evangelist Neal's Ministry had its genesis under the leadership of Bishop Jimmie Copeland of the Valley Grove Baptist Church in Manchester, Ga. Lady Neal strives daily to adhere to what God has designed her to be by applying the Word of God to her life. Her Ministry branches out in the following areas:
Bible Teacher/Speaker
Liscensed December 2002
Ordained evangelist through the Valley Grove Baptist Church in 2007
Currently, she is an ordained Evangelist in good standing at the Valley Grove Baptist Church under the covering of Bishop Jimmie Copeland. She has embraced her mission to preach the Gospel with passionate and with power; and to promote excellence on all levels throughout the Body of Christ.
Her goal is to pour into God's people, PURPOSE, POWER, and PRAISE and to Equip, Empower, Encourage, and Exalt the Savior. Her continued compassion for people and diligence in God's assignments will always be rewarded. She abides by Proverbs 3:5-6, "Trust in the Lord and lean not to thy own understanding, but in all ways acknowledge Him and He shall direct thy path".
---