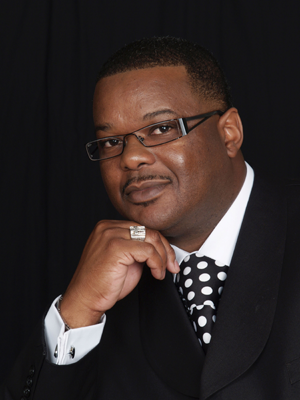 Our Pastor
---
Pastor Tracy W. Neal, a native of Manchester, Georgia and son of Mr. and Mrs. Larry Neal. Pastor Neal is a respected spiritual leader who is dedicated to equipping and empowering God's people to exercise their God given talents. He's honored to be married to Minister Connie J. Neal and they reside along with their children in LaGrange, Georgia.
Pastor Neal is a disciple of the Valley Grove Baptist Church in Manchester, Georgia where his Pastor is Bishop Jimmie Copeland. Pastor Neal has served in ministry 23 years and has been blessed to pastor the Leverette Hill Baptist Church for more than 19 years. His desire is to minister to the total person and impact surrounding communities as well as the world with the uncompromising message of Jesus Christ. Pastor Neal's passion filled sermons touch the lives of those seeking God's restoration, reconciliation and healing by offering comtemporary applications of the Bible's timeless message.
Pastor Neal has a Certificate of Christian Training and a Diploma of Theology from the American Baptist Bible College Theological Seminary/Twin States Extension in West Point, Georgia and a Bachelor of Biblical Studies from Cornerstone Christian University in Orlando, Florida. Most recently, Pastor Neal received his Master of Biblical Study from Cornerstone Christian University.
Throughout his years in the ministry, Pastor Neal has received various recognitions and accolades for his dedication to the Body of Christ. He has been the humble recipient of the following honors:
2002 Outstanding and Dedicated Service in Religion Award- Delta Sigma Theta Sorority, Inc.
2011 Gospel Choice Award
2012 Man of the Year Award- Harry Ross Ministries
2012 Heritage Register of Who's Who
2012 Honorary Doctorate- St. Thomas Christian College of Jacksonville, Florida
Pastor Neal is received by his disciples as a preacher, teacher, and visionary. He is an anointed man of God and enjoys doing what the Lord has anointed him to do. Pastor Neal truly believes that the gospel of Jesus Christ is the "power of God for salvation to all who believes(Romans 1:16)."
---